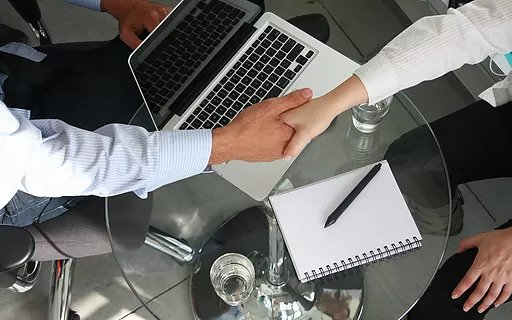 Do you want to spend less time bookkeeping?
Interested in avoiding undesirable required Quickbooks (QB's) tasks that must be completed in the evenings and weekends?
Are you looking to grow and or improve your business, but struggling to find the time to do everything?
Are you struggling to reconcile your bank and credit card transactions regularly, which means your actual cash situation is unknown?
Are your financial statements not current, which negatively affects your ability to analyze your business operations and or get a loan?
Are you looking to move your accounting to the cloud?
Do you use QuickBooks but have questions about how to properly set it up and successfully leverage all its capabilities?
Do you wish you could leverage QuickBooks integrated apps and other technology like Bill.com, TSheets, Hubdoc, POS, credit card processing, etc., to improve your efficiencies, accuracy, and customer service?
Do you need "hands-on" QuickBooks training and guidance?
Are you looking to reduce stress and worry about correctly following standard accounting practices and avoiding audits?
Have you been told by your CPA/Tax firm that you need some QuickBooks cleanup work?
If you said yes to any of the questions above, you're not alone. The good news is you can stop struggling because help is available. Stress Free Accounting can help you take care of all your QuickBooks bookkeeping needs.
DISCOVER
We will learn about your business, your current systems, processes, and needs
PROPOSE
After the discovery meeting, we will recommend a bundle of services, one-time (clean-up and reconciliation) and ongoing, and if applicable, additional apps that best fit your business
ENGAGE
We take over the accounting function and ensure a smooth transition
SET-UP
We implement your very own app ecosystem and create processes and methodologies based on your needs
GUIDE
We will teach you how to use the apps and we will provide you with unlimited access to our team to ensure you are making the most out of your new processes
ENJOY
We can meet monthly or quarterly to review results and make any adjustments so you can enjoy what you love most, "being an entrepreneur"
How do we get our documents to Stress Free Accounting?
There are several different ways to send information to your online bookkeeper. You can use Dropbox, email, file them within QBO, or the postal service. It's easier than you think.
How long does it take to set up accounting services online?
It could take less than a week 
Why should I use virtual bookkeeping services over an in-house accountant?
– We're usually 40% of the cost.
– We have up-to-date tools and software and dedicate time to continue our education to new Quickbooks capabilities and associated technology.
– We have 30+ years of Quickbooks experience with many industries.
Is there a contract?
Absolutely not. We're a month-to-month service, and we stand by our work.
Are there setup fees?
If your books are current, there's no fee. If they're messy and not current when you start with Stress Free Quickbooks online bookkeeping service, we can help you update them for an hourly rate fee. We've helped a lot of businesses clean up their books and will do the same for you.
How do I access my accounting software?
In most cases, you will have access to your books online just the same as we do.
Where are you based?
We service the entire country and are based in Simpsonville, SC